John Frazier at 89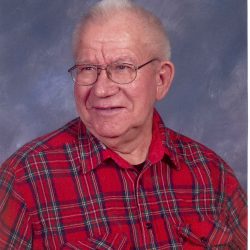 John H. Frazier, 89, of Holliston, passed away Sunday, April 15, 2018. Born in Winchendon, he was the son of the late Lottie (Shaler) and Robert Frazier. He was the husband of the late Betty (Alden) Frazier.
A longtime resident of Holliston, John had worked for 35 years at NSTAR. He also had worked at Medfield State Hospital as a gardner growing fresh vegatables for the patients. He loved gardening and woodworking.
He is survived by three children, Alison G. Kelly and her husband Michael of NJ, John A. Frazier of RI, and Elizabeth Frazier of Cambridge; his sister, Mary Coombs of NY, and 5 grandchildren. He is predeceased by his daughter, Barbara E Frazier and three siblings, Robert Frazier, Elizabeth Parent, and Dorothy Ishkanian.
Visitation will be held on Friday, April 20th from 10:00-11:30 a.m. at the Chesmore Funeral Home of Holliston, 854 Washington St. www.ChesmoreFuneralHome.com A funeral service will follow visitation in the funeral home at 12:00 p.m. Private interment will be held at a later date at Lake Grove Cemetery. In lieu of flowers, donations may be made to the Salvation Army, 402 Massachusetts Ave. Cambridge, MA 02139