Thanksgiving Traditions- to brine or not to brine?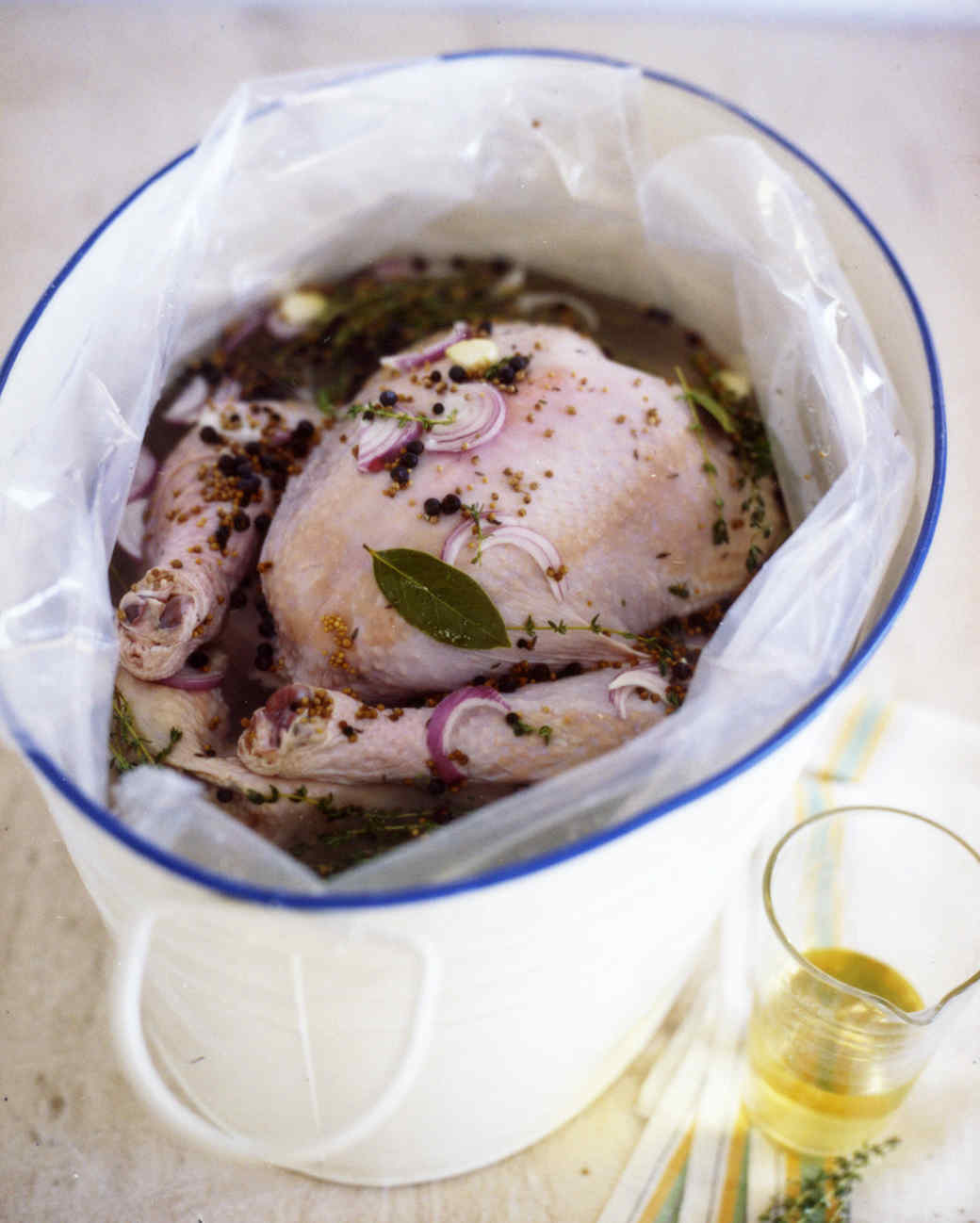 I I will admit that when I first heard about brining a turkey I figured it was some way for Martha Stewart to make money on brining spices and brining bags. Truthfully I did not need to add another task to my yardlong Thanksgiving to do list. By then I had celebrated a healthy number of holidays and I had never even heard about this method of preparation. I then set out to prove both assumptions.
I cannot account for where I got this recipe. It is most likely from the internet. When I spied the part about "put it in a cooler" I was sold. I NEVER have enough room in my refrigerator for all the extras AND a turkey . I also was planning to use a frozen turkey that I had been gifted months before. If ever a poultry product needed a bit of help ,this one might.
Turkey Brine
Ingredients:
2 quarts of apple juice
1 gallon cold water
1 cup of kosher salt
6 garlic cloves
5 pounds ice cubes
Line a cooler with a large food safe bag (or Martha Stewart brining bag). Combine the apple juice,water,and salt in the bag. Stir until the salt is dissolved;add the garlic.
To use: lie your turkey into the brine with the breast side down;add more water to submerge turkey completely. Pour the ice over the turkey. Seal the bag and close the cooler;allow to sit overnight. Cook according to your favorite recipe.
My first attempt was the best turkey I have ever served. It was moist with a slightly apple taste. I always brine my turkey now and love the space it frees up for my in my fridge.
HAPPY COOKING AND HAPPY THANKSGIVING.