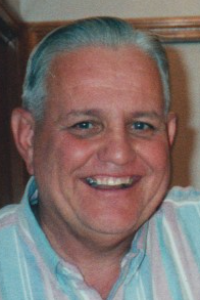 WEBSTER – Norman K. Gillen, 82, a retired patrolman, died Monday, November 9, 2020 in Harrington Memorial Hospital, Southbridge, after an illness.
He leaves his wife of 63 years, Kathleen M. (Coye) Gillen; 4 daughters, Kathleen M. Cambray of Millville, Theresa D. Denson and her husband Jesse of Norton, Noreen M. Gillen of Uxbridge, and Christine A. Tarnowski of Dudley; 11 grandchildren; 9 great-grandchildren; nephews and nieces. His brother Francis P. Gillen predeceased him.
He was born on November 26, 1937 in Waltham, the son of Francis and Helen (Nivala) Gillen and graduated from Waltham High School in 1956. He completed his training at the State Police Barracks Police Academy in Framingham.
He served in the United States Air Force Police Reserves for many years, attaining the rank of staff sergeant.
Retired patrolman Gillen worked for the Holliston Police Department for 45 years before retiring in 1999. He was the police safety officer. After, he was a school crossing guard for the Webster School Department for several years.
He was a member of Sacred Heart of Jesus Church and was a founding member of the Knights of Columbus Council in Millis. He enjoyed collecting baseball cards, his coffee at Honeydew, trips to Wells Beach and gardening. His family was his treasure.
The funeral will be held Monday, November 16, at 11:00 AM in Sacred Heart of Jesus Church, 16 East Main Street (please meet at the church). Burial will be in Sacred Heart Cemetery. Donations in his name may be made to the American Cancer Society, 3 Speen Street, Framingham, MA 01701. Arrangements are under the direction of Scanlon Funeral Service, 38 East Main Street.